Paintglow
Op zoek naar artikelen van Paintglow? Artikelen van Paintglow koop je eenvoudig online bij Breaklight.be. ✓ Gratis retourneren ✓ Groot gamma ✓ Snel in huis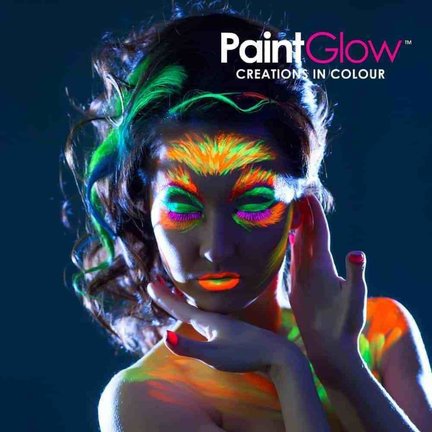 UV Gezicht Paint & Body Paint van PaintGlow
Wij zijn een innovatief cosmetica fabrikant gevestigd in het hart van het Lake District Engeland. We hebben gecreëerd en ontwikkeld een aantal van 's werelds meest populaire UV verf producten, zoals UV Gezicht Paint (wax-based), UV-body paint, UV haargel en UV haarkleur strepen samen met onze glow in the dark gezicht en lichaam verven.
UV verfleverancier
Ons bedrijf was de oorspronkelijke maker en vernieuwer van de UV Paint Party rage, die is uitgegroeid tot een wereldwijd fenomeen. Wij zijn de grootste producent en leverancier van Paint Party producten wereldwijd, te distribueren naar meer dan 100 landen. Onze beroemde industrie standaard neon verf producten omvatten UV gloed verf partij poeder concentraat, pre-mixed UV paint (klaar voor gebruik) en neon splash lichaam verven in 250ml tubes.
UV Body Paints & UV Gezicht Paint
Al onze UV paint producten zijn cosmetisch gecertificeerd en we handhaven van de hoogste normen bij het formuleren van de beste UV-body paint, UV schmink en glow in the dark verf - ons lichaam verf formules zijn ongeëvenaard. PaintGlow is een bloeiende baanbrekend productiebedrijf en op jaarbasis onze baanbrekende neon verf formules ons blijven voorsprong op de concurrentie in het UV make-up en verf partij product industrie te houden.
Lees meer
Sluiten