Face jewelry - Face diamonds - Buying Rhinestones?
Strass face diamonds, face jewels for the body quickly available from stock | Extensive collection on breaklight.be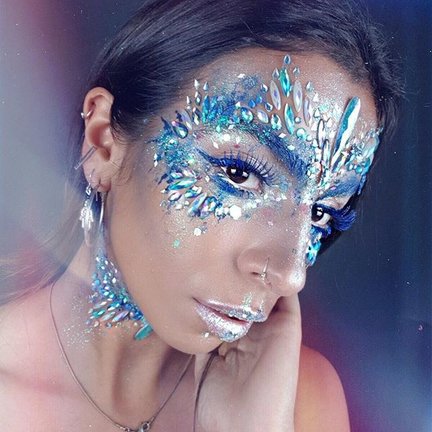 Festival Face jewels are beautiful stones to create the ultimate look for a party or festival. These facials are handcrafted from the finest materials so that the stones stay perfectly and last a long time. The stones contain a peel and are self-adhesive, which makes them instantly and super easy to place on the face without the need for glue.
Give your look a finishing touch with these Face Face!
These face jewels:
Ultimate party or festival look.
Made by hand.
Qualitative materials.
Stay in place long.
Self-adhesive.
Easy to apply.
How to use:
Make sure the skin is dry.
Remove the stones from the package and remove the peelable film.
Apply the calculations on your face in the middle of the forehead and above the eyebrows.
Trick! : Complete your look with matching sequins!
Read more
Close