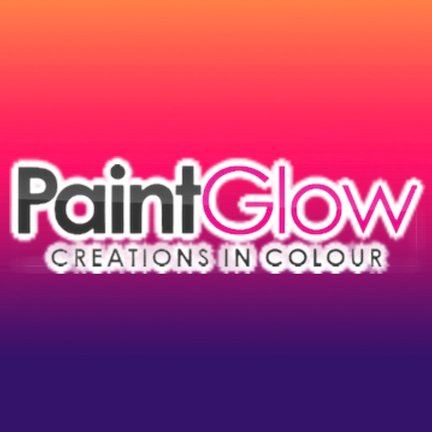 UV Face Paint & Body Paint from PaintGlow
We are an innovative cosmetics manufacturer based in the heart of the Lake District England. We have created and developed some of the World's most popular UV paint products, such as UV Face Paint (wax-based), UV body paint, UV hair gel and UV hair colour streaks along with our glow in the dark face and body paints.
UV Paint Supplier
Our company was the original creator and innovator of the UV Paint Party craze, which has become a global phenomenon. We are the largest manufacturer and supplier of Paint Party products worldwide, distributing to over 100 countries. Our famous industry standard neon paint products include UV glow paint party powder concentrate, pre-mixed UV paint (ready to use) and neon splash body paints in 250ml tubes.
UV Body Paints & UV Face Paint
All our UV paint products are cosmetically certified and we maintain the highest standards when formulating the finest UV body paint, UV  face paint and glow in the dark paint – our body paint formulas are unrivalled. PaintGlow is a thriving pioneering manufacturing company and year on year our ground-breaking neon paint formulas continue to keep us ahead of the competition in the UV makeup and paint party product industry.
Read more
Close